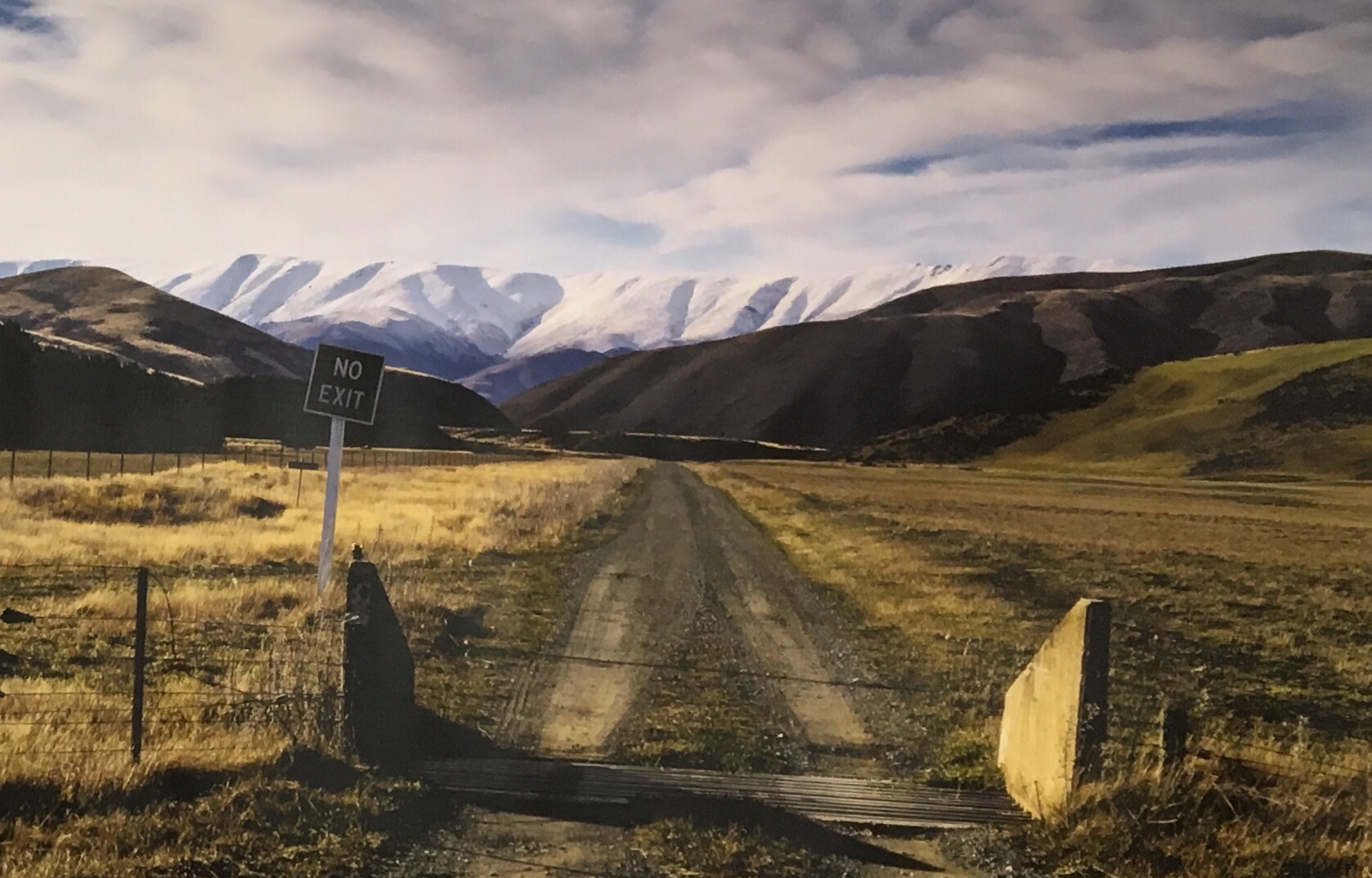 No exit
The sign, just beyond the cattle stop, said
"No exit".
If you take this gravel road
there is no way out,
it's a dead
end.
If you are to return
it can only be by the same road
but you and I both know
you can never travel the same road twice.
You can
never
travel the same road
twice.
The solace of this
fierce landscape
waits:
hills buried by
years of patience,
ponderously lifting
sheets of snow
and a feather down
of cloud laden sky.
Waiting
for you to
open
your lungs
breathing
a soul full of
clean
crisp
air.
These familial hills
motionlessly wave
their beckoning arms
and whisper
with a resonant voice,
as though
your arriving has been
awaited
as long as the hills can
remember.
The choice is yours,
will you go back,
to exactly what
or
will you cross
the cattle stop threshold
and take the
no exit
road?